Bonnygate Park – Our Story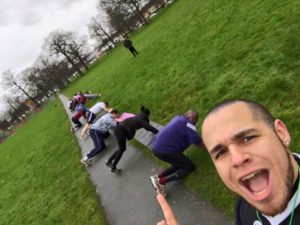 When looking for a contact in South Ockendon, Rob came across a newly formed group called Our Ockendon Neighbourhood Association, fronted by a passionate guy called Eddy Baptiste, who were promising change in the town.
Fortunately, Eddy's flat is opposite the corner of the Bonnygate Park, so whilst there are other parks in the area, including one of Thurrock Council's flagship parks, Dilkes Wood, once Eddy had agreed to be involved he chose to focus energies on Bonnygate.
He and a friend Steve, swiftly visited Hardie Park and were hooked on the idea as it represented the transformation that they were looking for in their own community.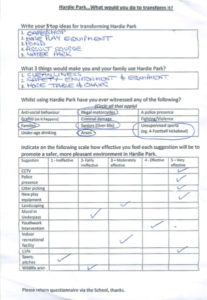 Eddy promptly set about engaging the local community, borrowing Hardie Park's survey, adapting it and posting via a survey tool online, to date he has received nearly 100 responses. He also set up Social Media channels and procured a web domain.
Eddy created a Facebook group back in September 2018 and in Eddy's words "The Friends of Bonnygate Park Facebook Group has been set up to encourage local people to come together and promote community cohesion and volunteer to help make the park a nicer place for all ages.  Everyone is welcome so come along and get involved and let's turn our park into something we can all be proud of, that everyone can use"
Thinking about the project, what were the key things to make Friends of Bonnygate Park a success?
Firstly, Eddy identified that he had to find local residents who were passionate about their local park, who wanted to come together with other residents to make a difference.  Through the survey, he hoped to find out how residents viewed the park.
The next step was to encourage residents to come along to a public meeting to talk about the park with the idea of forming a group of residents who would get involved.
Together, we organised an initial public community meeting in September 2018 at a nearby Royal British Legion Hall, where approximately 20 people came to discuss problems in the park. The meeting was not without its detractors, with one local resident who lived opposite, who was regularly reporting youths for anti-social behaviour in the park to the Police, saying that he would fight any change all of the way. To say we were perplexed is an understatement, some people just want things the way they are, even if that is terrible!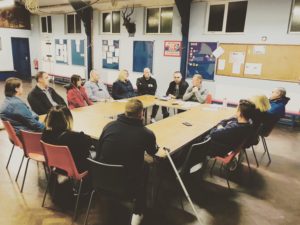 A period of a few months passed with very little happening, mainly due to Eddy having a job in London that demands long hours, but at the start of the year he began organising again and to date, we have had a further meeting with a similar number, 7 of whom agreed to become Directors of "Friends of Bonnygate Park CIC". At the meeting, it became clear that other residents of Ockendon wanted to see improvements in their parks too, including Dilkes but rather than incorporate them all at the start (as Aveley have done) they agreed to focus on Bonnygate Park, make a difference there and then replicate their success elsewhere.
As a result the group began hosting community litter picks in 2019, liaising directly with the Council to organise bags, pickers and waste collection too.
They've connected with another local resident, Rob Barley, who runs a neighbourhood forum on an estate that has a little park, both Hardie Park and Bonnygate are now supporting Rob in transforming that park too.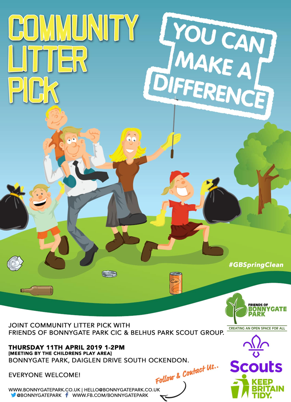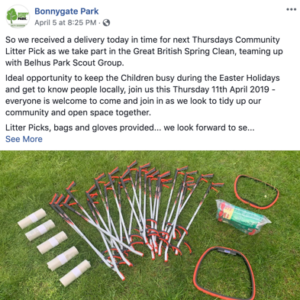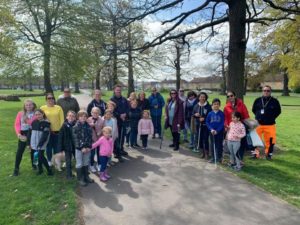 In April 2019, they teamed up with the Scouts movement and had anotherlitter pick in the park under the banner of "The Great British Spring Clean"
This was followed by a further two litter picks in May 2019.
Even the local authority was taking more of an interest, with the addition of two new bins in the park either end of the path.   Eddy saw this as an opportunity to ask for further bins to be installed.
Things had started to move on and, in May the volunteer Directors of the soon to be Friends of Bonnygate Park CIC agreed to organise a community bounce day event in the park, with the objective of bringing the community together and to engage the community further in the survey relating to the future of the park.  The group planned to use some of their project budget to heavily subsidise the entry fee onto bouncy castles to £1 each all day.
The group continued advertising on Social Media, recognising the importance of a collaborative approach not only with residents but with the Local Authority too.  In June 2019, Eddy and some of the team members met with the Active Parks Officers who are employed to put on activities in various parks across Thurrock.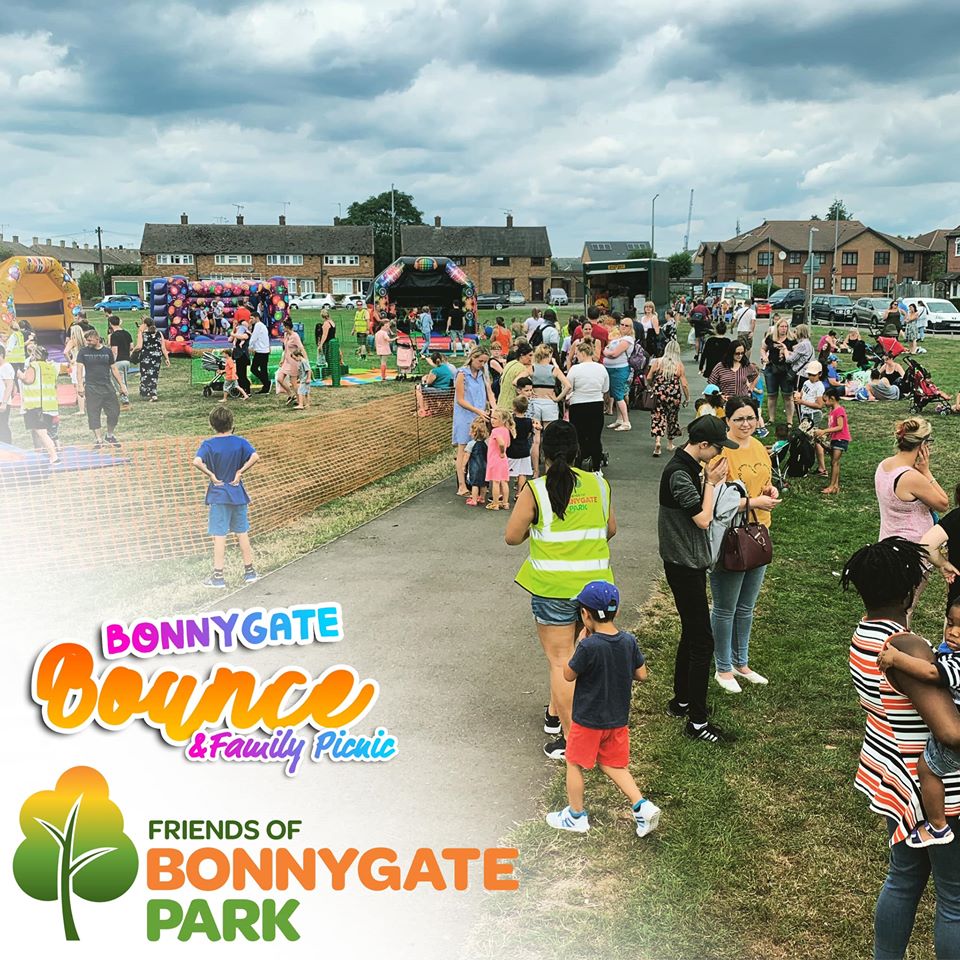 A further meeting took place with the Local Authority's lighting contractor, rather than having any old lighting supplied, the time was right for the now established group to have a discussion about more suitable lighting.
On 3rd August 2019, the weather behaved with a beautifully warm, sunny day and the group hosted a very successful bounce day with volunteers from the community joining in out to help.  The event attracted over 600  with more than 400 children enjoying the bouncy castles.  By the end of the day, a further 80 surveys had been completed.
In September 2019, there was an isolated anti-social behaviour incident in the park where a new bin was targeted and destroyed by fire. Eddy immediately contacted the Local Authority who replaced the bin within a day!
The formation of the group has most certainly increased resident participation and interest in the park and the Council have responded with good support and response.
Ruth Clapham, who became involved towards the end of 2019 has enrolled in the School for Social Entrepreneurs course.
In January 2020 there was a further meeting of the group to plan the current year's events. It was agreed that the group would join forces with the other parks involved and host week long bounce events that toured round the borough throughout the school holidays between April and August.
In March 2020 the CIC was legally constituted with a total of 5 Directors, Eddy Baptiste, Abigail Batiste, Ruth Clapham, Paul Howard, and Lee Watson.
Our aim is to help establish and support 5 community-led park groups in Thurrock to respond to the needs of their community and develop a vibrant social enterprise that helps transform the park.
Thurrock is an interesting place and many of its residents have long associated histories, the result of this is that many people are well connected across the whole borough. Using some of these connections, Friends of Hardie Park identified the five groups that they wanted to work with and contacted them about the opportunity to enter into this learning project.
All five, each at different stages and with differing opportunities, accepted the offer of help, support and funding.  Please visit their project pages via the menu above.