Aveley has three parks, Aveley Recreation Ground, Martin Road Park and Kenningtons Park. Originally, focussing on Aveley Rec, that had seen its fair share of vandalism and neglect, Teresa and Joanne organised litter picks that engaged local people, especially children. Read more…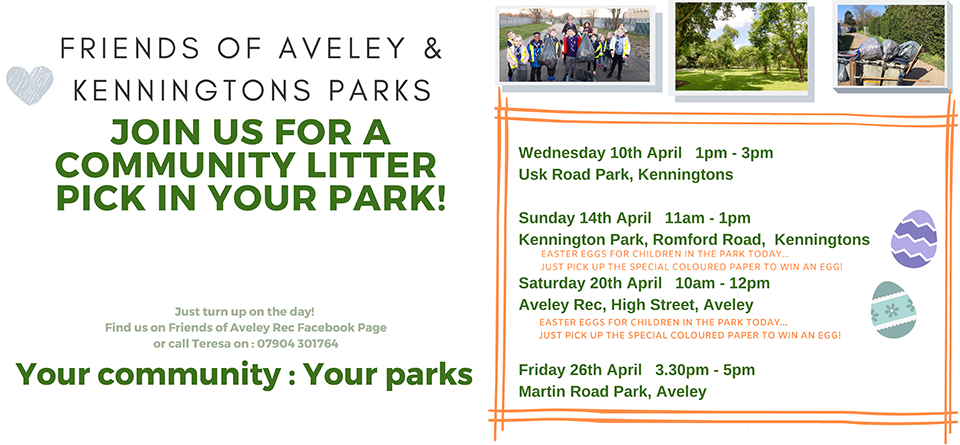 Regular Litter Picks
We have litter picks planned throughout April 2020. We work to tidy up and improve our local park and open space together as a community, everyone is welcome to attend and join in.
Litter Picks, gloves and bags provided – we look forward to seeing you!
Complete our survey
We are asking the people of South Ockendon their views on the future of Bonnygate Park – what would you want to see for our community?
Our Story
Friends of Aveley Rec are led by a passionate local activist, called Teresa Webster. She has lived and been involved with the community in Aveley for 25 years. She comes from a voluntary background having been Secretary of a support group for Childless couples.  Read more
Become a Volunteer Today
Volunteering locally is a hugely rewarding experience.  It can add to your friendship groups and give a real sense of purpose.  So why not join us now and make a difference in South Ockendon. 
Join Now