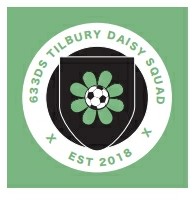 The Daisy Field is a Fields in Trust and King George V playing field. 6.33 hectares situated in the middle of one of the most deprived towns in Essex with a long and rich heritage. Local champion Joanne Faulkner in response to a derelict changing room facility being knocked down by Thurrock Council has galvanised the community to respond with plans to stop the decline of the park. Read more…
Our Story
When looking for a contact in South Ockendon, Rob came across a newly formed group called Our Ockendon Neighbourhood Association, fronted by a passionate guy called Eddy Baptiste, who were promising change in the town.
Fortunately, Eddy's flat is opposite the corner of the Bonnygate Park, so whilst there are other parks in the area, including one of Thurrock Council's flagship parks, Dilkes Wood, once Eddy had agreed to be involved he chose to focus energies on Bonnygate.  Read more
Become a Volunteer Today
Volunteering locally is a hugely rewarding experience.  It can add to your friendship groups and give a real sense of purpose.  So why not join us now and make a difference in South Ockendon. 
Join Now